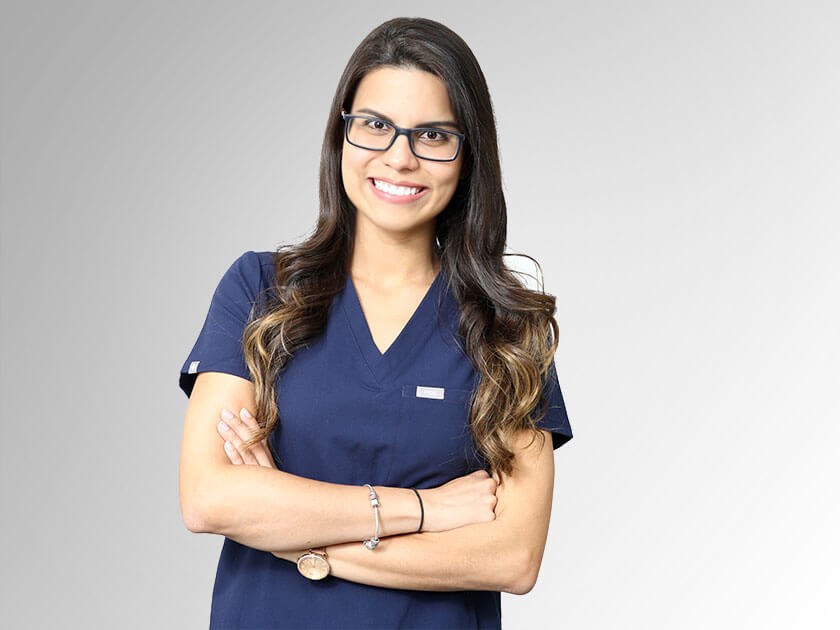 Dr. Emily Andrade is a skilled dentist who provides comprehensive dental care in order to give her patients the best possible clinical experience. At SEDA Dental of Boca Raton, Dr. Andrade utilizes her advanced dental training to create optimal results for the restoration of her patients' smiles and dental health. Through customized procedure plans, she is able to provide a more thorough approach to treatment.
With attention to detail and dedication to providing quality results, Dr. Andrade provides general, cosmetic, restorative, and periodontal services at SEDA Dental of Boca Raton. As a part of preventive care, she performs dental examinations, dental cleanings, tooth-colored fillings, and dental crown treatments. Additionally, Dr. Andrade offers both orthodontic and advanced dental procedures to improve the function and appearance of her patients' smiles.
Dr. Andrade was born and raised in Venezuela and moved to the United States in 2003. She attended Florida Atlantic University before going on to obtain her dental degree from Temple University in Philadelphia, PA.
Dr. Andrade is a member of both the Florida Dental Association and the Atlantic Coast District Dental Association.
When not working, Dr. Andrade enjoys spending time with her family and friends.
Related Post