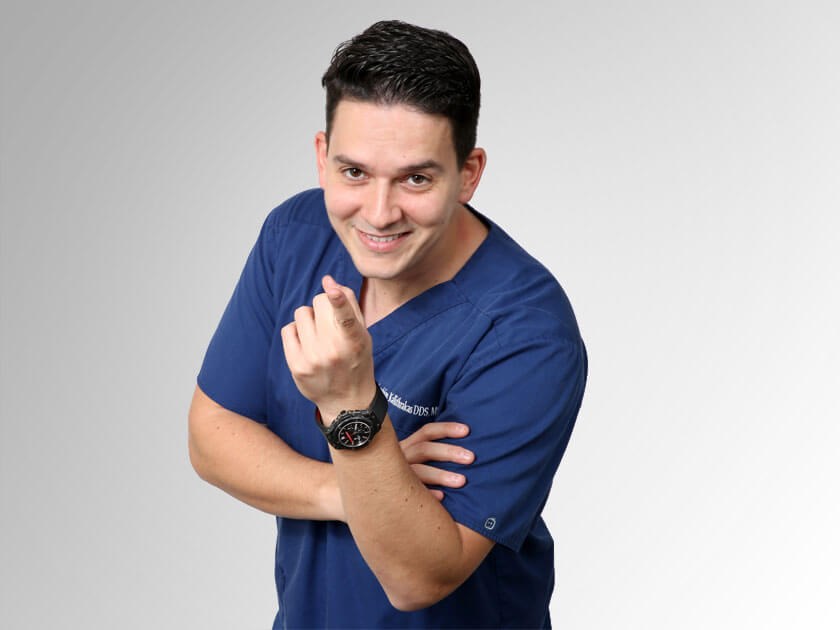 At SEDA Dental of Boca Raton, Dr. Serafeim Kallithrakas is a skilled prosthodontist who works with patients to diagnose and treat both oral and maxillofacial issues through advanced treatment options. Born and raised in Athens, Greece, Dr. Kallithrakas has extensive training and is well qualified to treat complex dental cases in order to yield ideal outcomes. With attention to detail, he works to understand the complex and personalized needs of each patient to provide the most accurate level of dental care.
Dr. Kallithrakas provides advanced and innovative treatment options for his SEDA Dental of Boca Raton patients who are wanting to fully restore the appearance and functionality of their smile. Highly skilled in providing dental implants, dental crowns, bridges, and implant-retained bridges, Dr. Kallithrakas also works to identify and successfully provide treatment for conditions that affect the jaw, such as TMD/TMJ. With the use of modern technology and techniques, his goal is to allow patients to feel restored confidence in their newly enhanced smile.
After studying dentistry in Greece and serving in the Greek Army, Dr. Kallithrakas moved to Florida in 2013 where he completed his dental residency. Additionally, he was sponsored by Bionet 3 to complete a dental implant fellowship.
Outside of his work, Dr. Kallithrakas enjoys sports, traveling, and reading.
Related Post